The Writing Life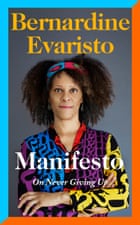 "A life-long commitment to the imaginative exploration of 'untold' stories"
as inspired by 'Manifesto' by Booker prize winner Bernadine Evaristo
see https://www.theguardian.com/books/2021/mar/27/bernardine-evaristo-manifesto-memoir
Who writes this 'kinda stuff'??
Still a most worthy and lofty writing aim/goal to strive for and aspire to (can I end a sentence with a "preppie", c?)
NEVER give up!
http://www.craigswritingjourney.wordpress.com